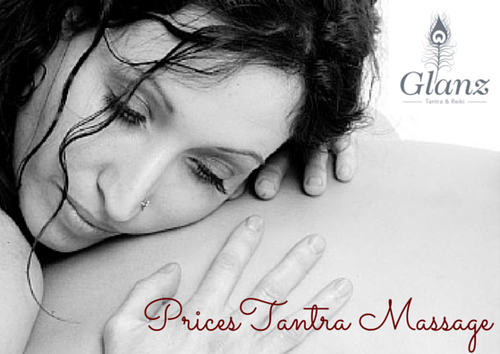 Specialized sessions with Reiki:
Your session can be a mix of the following tantra massage techniques. 
Please specify if you want to focus in just one.
A session from 2 hours onwards is recommended to achieve deeper results.
Velvet Touch: The art of Love in Tantra philosophy has a peak in the sensitive massage with the velvet touch technique. Velvet touch is a  very slow and superficial caress, that is done while pouring warm oil on  the body allowing an almost magical  slide with the hands. The caress is ethereal, peaceful…like velvet on the skin. A very soft and special caress full of love and tenderness, like a balm for the heart and soul. Velvet touch is not a technique, it is a creation. The body becomes a canvas where the brushstrokes flow, connect themselves and bring light to the soul. Velvet touch brings deep relaxation. Velvet touch touches  the heart.
Shiva Lingam: To those who want to awaken their sexual energy and  train their sexual power. The energy will be channel up to the heart where you can experience a deep inner  fulfillment. The session is given only in the frontal part of the body with the focus in the connection between the base chakra and the heart.
Deep Tantra: This session is a combination of Bondage with the techniques of tantra massage where you will be tied up with cotton threads, that leave no marks, to offer you a new and intense experience. Live a mix of pleasure, excitement and relaxation. Let me know if you want your eyes covered.
Shiva Pearl:  For the sybarite. Massage done with a pearl necklace. A divine surprise for the senses.
Tao Tantra: Intense massage with pressure in specific points. The aim of the massage is to balance the feminine and masculine energies in the body (yin/yan).
Lotus feet: Intense massage given with legs and feet.
Silk touch: A massage that embraces you fully. Feel the soft and delicate body of the masseuse sliding slowly and softly, in a meditative rhythm over your slightly oiled body.
Tantra Yoga: A very dynamic session, where you will be guided through different postures. It acts removing blockages, to free yourself.  It gives you balance and increases your personal magnetism.
 What happens during the session?
The body achieves relaxation and the chakras (energetic centers in the body will be balanced and recharged with healing energy)

Produces a shivering sensation that extends throughout the body.

Awakening of very pleasant sensations

Discover pleasure all over your body

Connection with your Self, with your sexuality to embrace it and enjoy it.

Sensation of feeling protected, nurtured and loved.

Surrender to your sensuality

Emotional healing

  

Enjoy a state of balance and peace

Stress release

Deep relaxation

Awakening to feel deep inner experiences within yourself

Sexual healing
       

 1 hour:                   1500 UAED

 

 

         1 hour 30 min:        2000 UAED

 

 

         2 hours:                 2700 UAED

 

 

         2 hours 30 min:     3300 UAED

 

 

         3 hours:                 3900 UAED

 

 

         3 hours 30 min:     4500 UAED

 

 

         4 hours:                 5100 UAED

 

  
         4 hours 30 min:      5700 UAED

 

 

         5 hours:                  6300 UAED

 

 

         5 hours 30 min:      6900 UAED

 

 

         6 hours:                  7500 UAED
+++++++++++++++++++++++++++++++++++++++++++
BLACK ORCHID: The 10.000 Kisses session
This is a very unique and sensitive session given with warmth and tenderness. Feel loved and nurtured from head to toe.
1 hour 2000 UAED/ 1 hour 30 min 2600 /2 hours 3200 UAED up to 4 Hours  
++++++++++++++++++++++++++++++++++++++++++++++++++++++++++++++++++++++
THE CROWN SESSION: Increases vital energy, infusion of Life Force.
1 hour 2000 UAED/ 1,5 hours 2600 UAED/ 2 hours 3200 UAED
++++++++++++++++++++++++++++++++++++++++++++++
TANTRA RITUALS
A beautiful divine experience.
Devi: Adoration ritual + Deep Tantra 3 hours 4500 UEAD
Shiva-Shakti: The ritual include Sexual Tantric meditation, salutation ritual and Velvet touch massage. A beautiful divine experience. 3 hours 4500 UAED
Jewel Ritual: Adoration ritual + Pearl Shiva Lingam and Deep Tantra  
2,5 hrs 4000 UAED
ULTIMATE RITUAL
The duration of the session is 6 hours.
It will start with a bath ritual, 

followed by an adoration and salutation tantrik ritual.
You will get a combination of all the different relaxation tantrik masaje techniques to
channel your vital energy effectively towards the high energy centers in your body= velvet touch, silk touch, deep tantrik etc.. including black orchid. 
You will benefit also from an energy healing (balance of your energy centers) and a chakra tantric meditation.
 8000 UAED
Massages are for women, men and couples
Ask for the Sacred point Massage in session from 1,5 hours onwards.
The duration of the massage is as listed, you have to count for a relaxing stay with me and extra time of approximately 30 min.
During the Tantra Massage you have a passive role. The Massage is not interactive. 
Please do not mistake the treatment with a sexual service.
Thank-you!